Reminiscent of candy canes, peppermint bark and chocolate covered mints, the Peppermint Patty is a wonderful shot for launching your happy holiday season!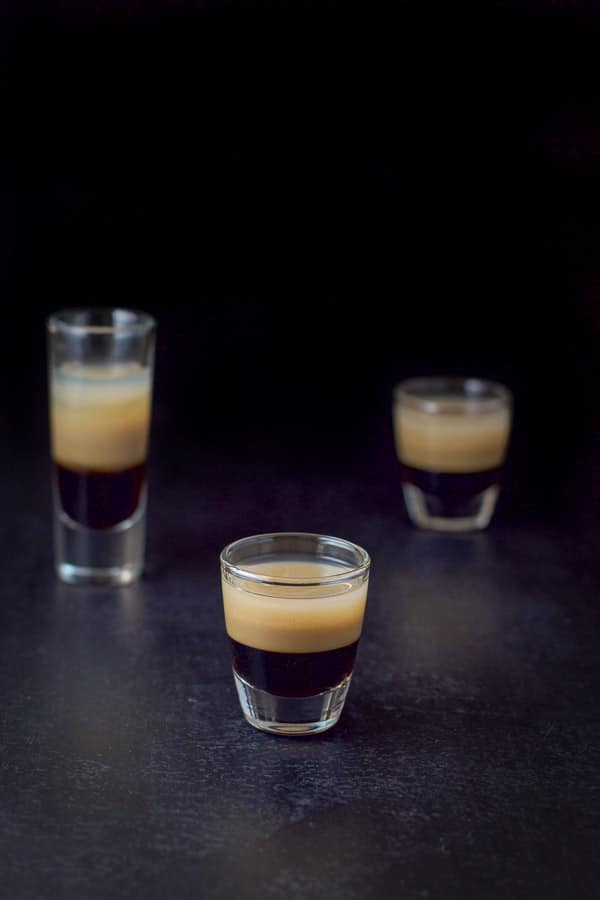 This is the first post in my 12 Shots of Christmas series: on the first day of Christmas, my true love gave to me: a shot named Peppermint Patty!
This year I wanted to capitalize on delicious and fun shots that are perfect for any holiday party. Are all the shots in this series related to Christmas? No. There are only so many Christmas themed shots out there, so I chose recipes that reminded me of the holiday season!
This recipe is for one shot. To make multiple shots, you can double or triple the recipe.
Do I always have to layer these shots? What if I don't want to bother?
I prepared this shot as a layered shot, but you do not have to layer it. It's fun and different as a layered shot, but you can just mix the ingredients together in a cocktail shaker with ice or pour them into the shot glass without using the spoon to define the layers. Your choice.
But look at it! It's pretty. If you mix the ingredients all together, the shot looks muddled.
Tips for making the Peppermint Patty shot:
If you are going to layer this shot, either use a cocktail spoon or regular iced coffee teaspoon. For the thin, tall shot glass, I have to use the iced coffee teaspoon because the cocktail spoon is too wide to fit in the glass
Always place the spoon bowl-side up in the glass, against the side
Using a pourer controls the pour, which is critical to layering any shot. But if you do use a pourer, just know that you will have to eyeball your quantities because in that case, they're coming straight out of the bottle, unmeasured
You can use either dark chocolate or chocolate liqueur in this recipe. Godiva is a great choice
As with all layered shots, you need to place the heaviest liquor on the bottom and work your way up to the lightest
How to Mix and Layer the Peppermint Patty shot
Step one
Gather the ingredients – peppermint schnapps, Kahlúa, chocolate liqueur and vodka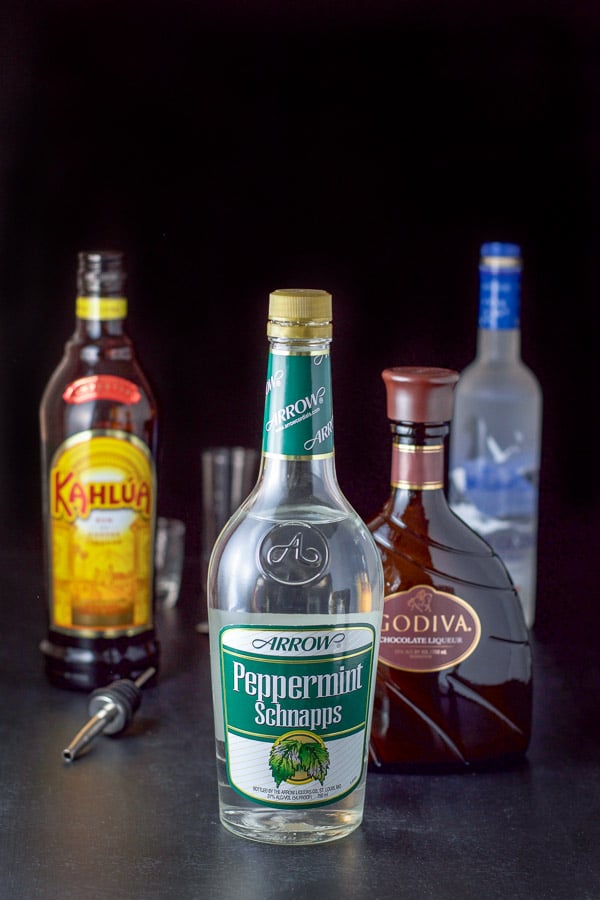 Step two
I will do this by measurements but I usually do it by eye. Pour 1/2 ounce Kahlúa in the glass.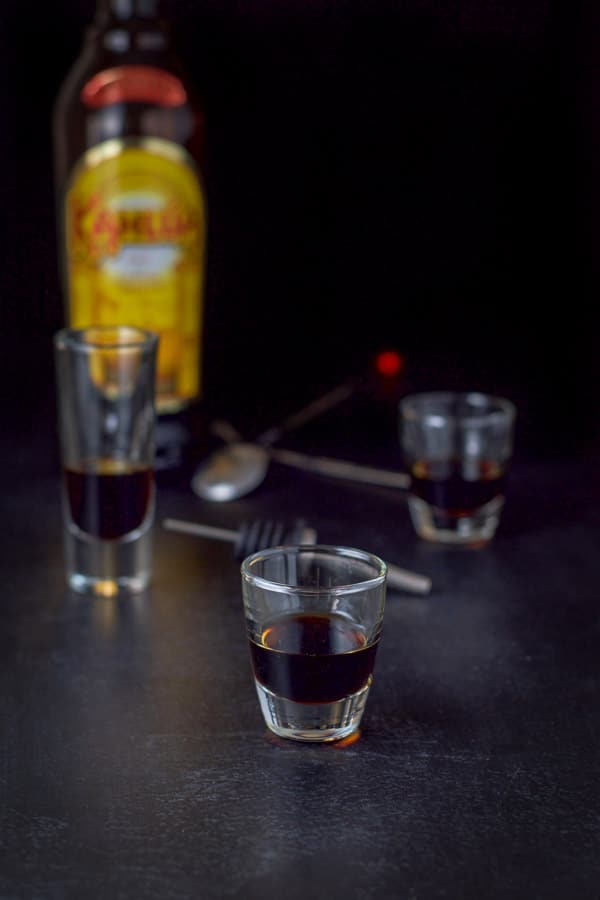 Step three
Layer in 1/4 ounce of chocolate liqueur.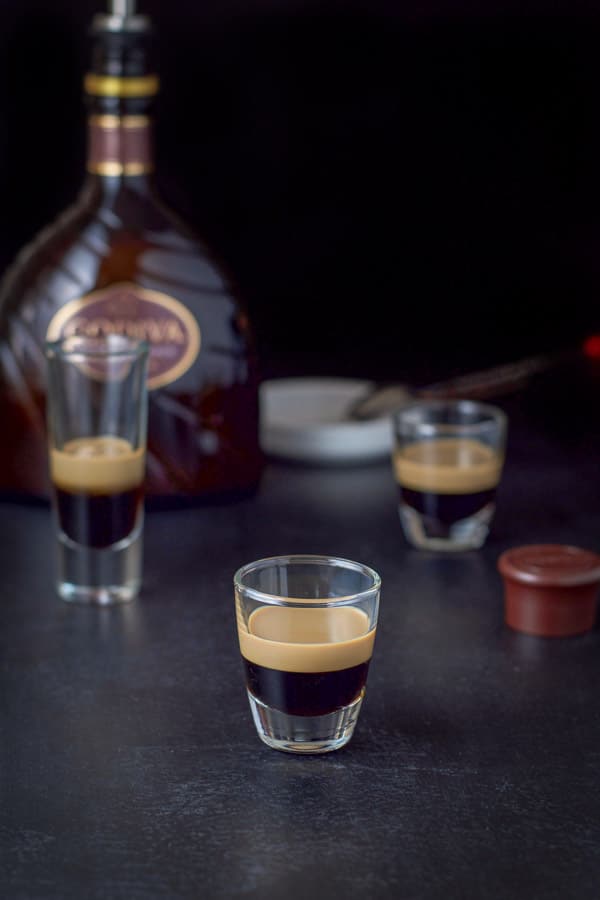 Step four
Layer in 1/2 ounce peppermint schnapps.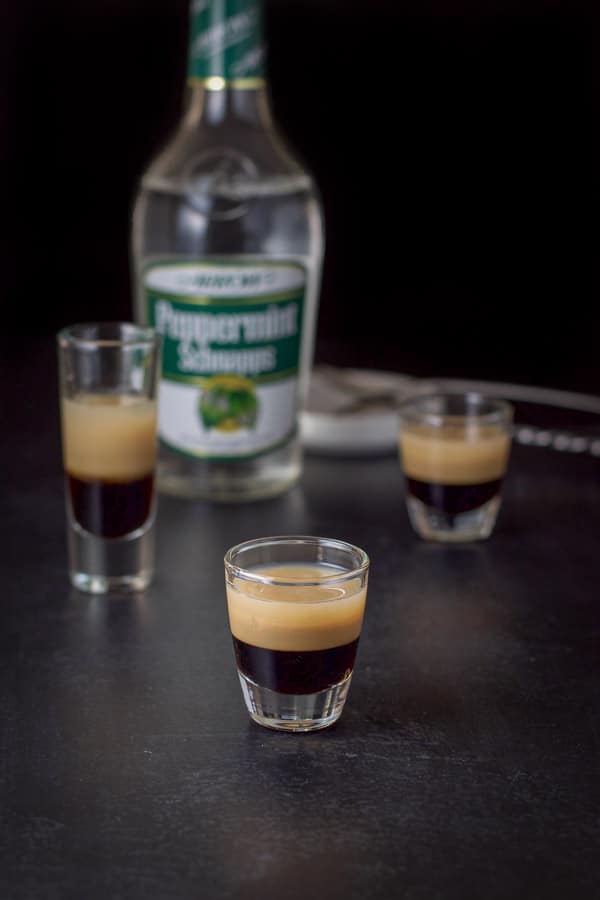 Step five
Layer in 1/4 ounce of vodka.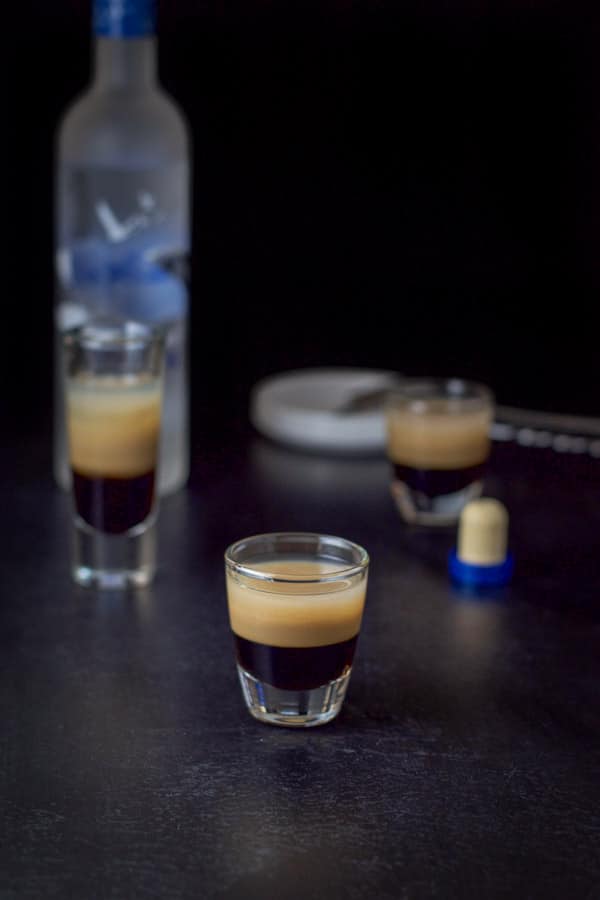 The gradation of the liqueurs are fun and go from dark to clear.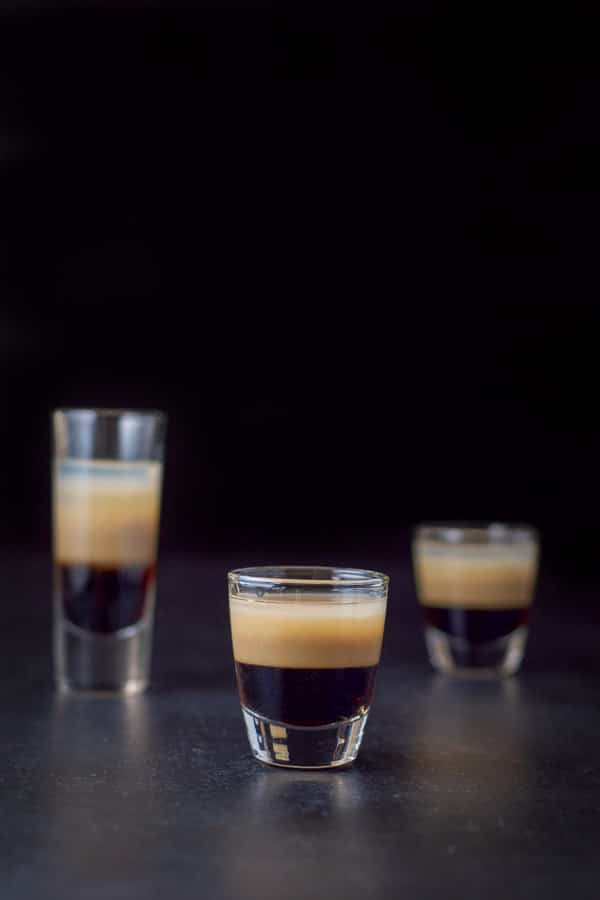 Let's look at a different photo that shows the layers even more clearly.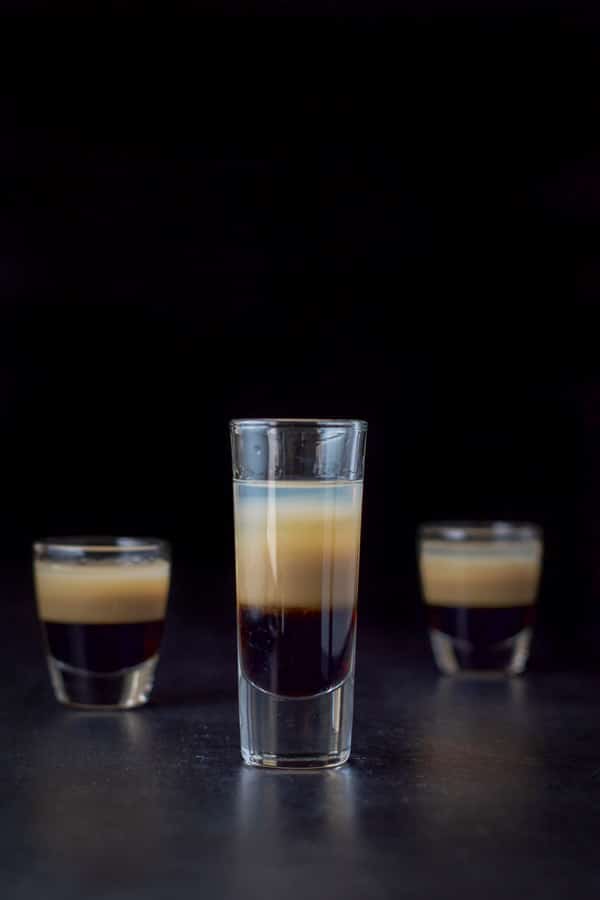 I hope you enjoyed this peppermint patty shot recipe!
What is your favorite layered shot? Leave me a comment to let me know.
Other popular mint cocktails on Dishes Delish:
And as always, may all your dishes/drinks be delish!
If you've tried this Peppermint Patty Shot or any other recipe on the blog, I'd love the hear what you thought about it in the comments below. I love hearing from you! You can also FOLLOW ME on FACEBOOK, TWITTER, INSTAGRAM and PINTEREST to see more of my delicious food and delightful cocktails!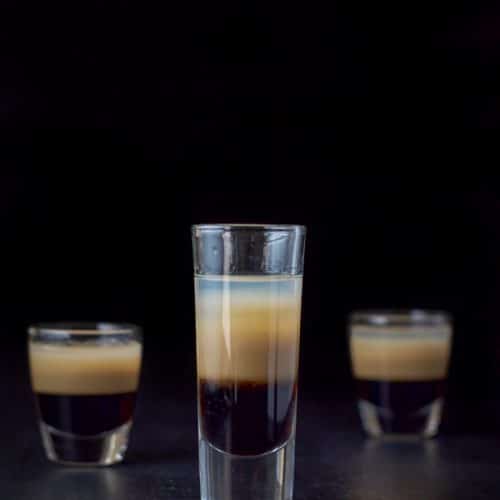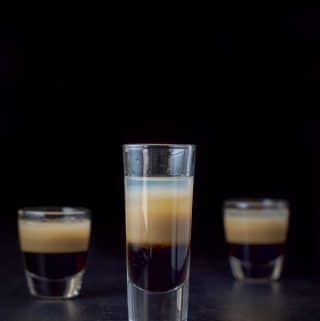 Peppermint Patty Shot
When you down this peppermint patty shot, you will be reminded of the popular candy bar!
Print
Pin
Rate
Ingredients
.50

ounce

Kahlúa

.25

ounce

chocolate liqueur

(Godiva)

.50

ounce

peppermint schnapps

.25

ounce

vodka
Instructions
Pour Kahlúa in shot glasses

Take cocktail spoon and face the bowl side up in the glass, against the side of the glass and pour the chocolate liqueur over the bowl

Pour the peppermint schnapps over the spoon bowl into the glass

Pour vodka over bowl of the spoon, into the glass
Notes
These measurements are approximate. It's okay to pour by eye!
Tips for making the Peppermint Patty shot:
If you are going to layer this shot, either use a cocktail spoon or regular iced coffee teaspoon - for the thin, tall shot glass, I have to use the iced coffee teaspoon because the cocktail spoon is too wide to fit in the glass
Always place the spoon bowl side up in the glass, against the side
Using a pourer controls the pour, which is critical to layering any shot. But if you do use a pourer, just know that you will have to eyeball your quantities because in that case, they're coming straight out of the bottle, unmeasured
You can use either dark chocolate or chocolate liqueur in this recipe. Godiva is a great choice
As with all layered shots, you need to place the heaviest liquor on the bottom and work your way up to the lightest
Nutrition
Serving:
1
shot
|
Calories:
140
kcal
|
Carbohydrates:
13
g
|
Sodium:
1
mg
|
Sugar:
13
g