Top Ten Cinco de Mayo Recipes
You are in for a treat! This is my top ten Cinco de Mayo recipes! Perfect for the upcoming holiday! This list includes both cocktails and food! Enjoy!
My Top Ten Cinco De Mayo Recipes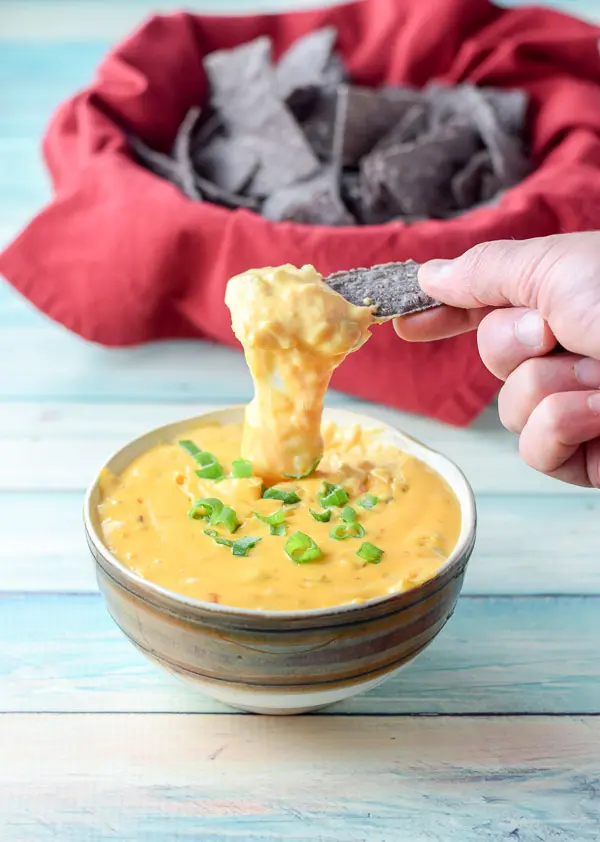 First up is an appetizer. A delicious cheesey mixture that you can scoop up with some chips and delicately nibble on. Who am I kidding? I eat this dip like a fiend. Chip particles flying all over the place as I shove this dip in my mouth. It is one of my favorite appetizers!
This delicious cocktail was very popular at the restaurant where I used to work. Premium ingredients: Patron tequila, Cointreau, homemade sweet and sour and Grand Marnier!
But beware, once you taste this margarita, all others will pale. That's not a bad thing since it's sooooo delicious!
Quesadillas are easy to make and so delicious! You just have to sauté some veggies before you melt some cheese on a tortilla. Add the cooked veggies, fold it up and you have a great appetizer.
But it's not just an appetizer. Oh, no! You can also eat these mushroom and spinach quesadillas for your main meal!
So yummy!
If you like lemon, you will love this cocktail. It's so yummy and super easy to make. All you need is some lemon curd, but don't fret, you can find the recipe here.
Add the curd, tequila, Cointreau, and simple syrup to your blender and you have a delicious cocktail!
I love fajitas and could eat them every week. For reals! If you haven't made fajitas yet, you are missing out. Just think: stir fry!!
I sauté onions and red bell peppers first. Next I sauté the shrimp and steak separately because they have different cooking times. Once done, mix them all together and you have a glorious meal!!
Ooo-la-la! This peach margarita is so refreshing and delicious. It is slightly sweet and perfectly balanced. Think of how impressed your guests will be when they sip this delectable margarita on Cinco de Mayo!
Christopher doesn't just use this enchilada sauce on his enchiladas. Oh, no, he also puts it on the millet, bean and meat mixture that he eats for lunch! He's so innovative!
I love this enchilada sauce because it's chunky. It is sooooo good.
Don't be afraid to drink this blue margarita, no nasty additives to make it that color, so it's good for you. Okay, maybe not 'good' for you. But it will make you feel good!
I love shrimp so much that I'll eat it any way I can get it. And it's extra delicious wrapped in these flour tortillas along with some beans and cheese. And top it with a sour cream sauce and you get perfection.
I love making cocktails with blood oranges. They make for a tasty drink. And, blood oranges go perfectly with tequila. Almost as though they were grown just for the occasion to be in a cocktail. See how thick it looks!!??
This blood orange margarita has premium ingredients and is really delicious!
That wraps up my top ten Cinco de Mayo recipes!!
I hope you enjoyed them.
Love roundups? Valentine's Day is another fun list of recipes.
And as always, may all your dishes/drinks be delish!
If you've tried any recipe on the blog, I'd love the hear what you thought about it in the comments below. I love hearing from you! You can also FOLLOW ME on FACEBOOK, TWITTER, INSTAGRAM and PINTEREST to see more of my delicious food and delightful cocktails!