This sour cream enchilada sauce recipe is one of my top recipes! It's versatile and incredibly delicious!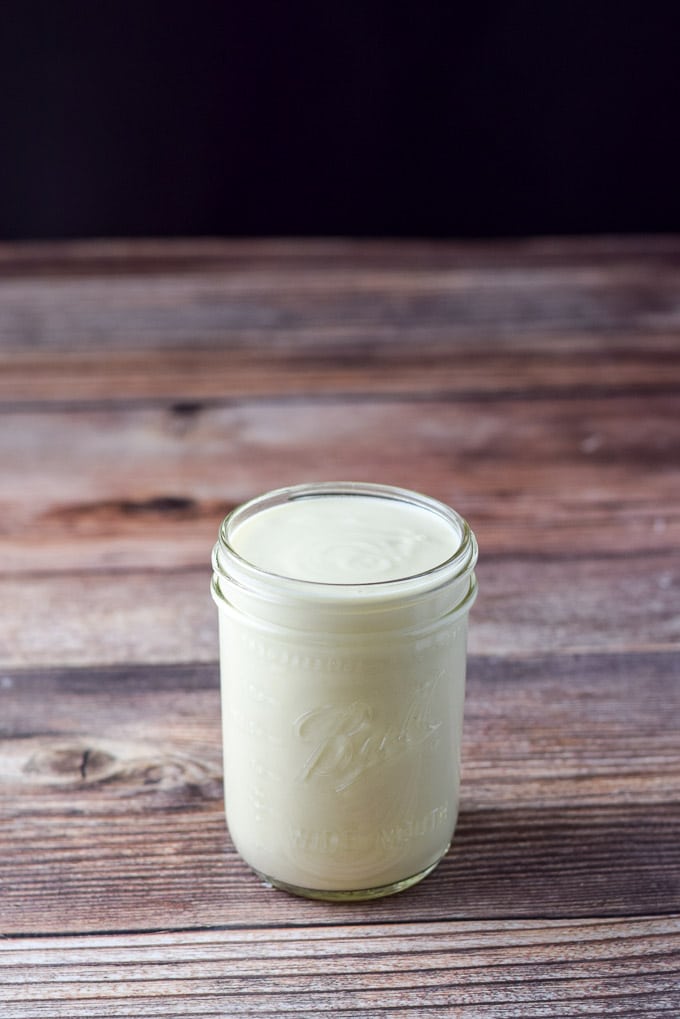 This sour cream enchilada sauce is one of my favorite recipes to make for guests because I know they are going to love it.  In fact, everyone who consumes it asks what kind of sauce it is and if they can have the recipe.
Is this sour cream sauce only good for enchiladas?
No.  Although this sauce makes a heavenly pairing with fish or chicken enchiladas, you can also use it to dress up pasta, gnocchi, veggies and more.
Do I have to use it all up right away?
No. This sauce will keep for a while in the fridge and still tastes delicious left over.  Just heat it up, pour it on something yummy and you are on your way to happy taste buds!
Does this recipe take a lot of time to make?
No.  It's quick an easy.  Just how I like my recipes!
Since this is one of my popular recipes, I remade it specifically to put on my chicken enchiladas and re-shoot the ingredients!  It's amazing how far my photography has come.  I left one of the original photos in this post.  It's the one with the sour cream in the front.
How to Make Sour Cream Enchilada Sauce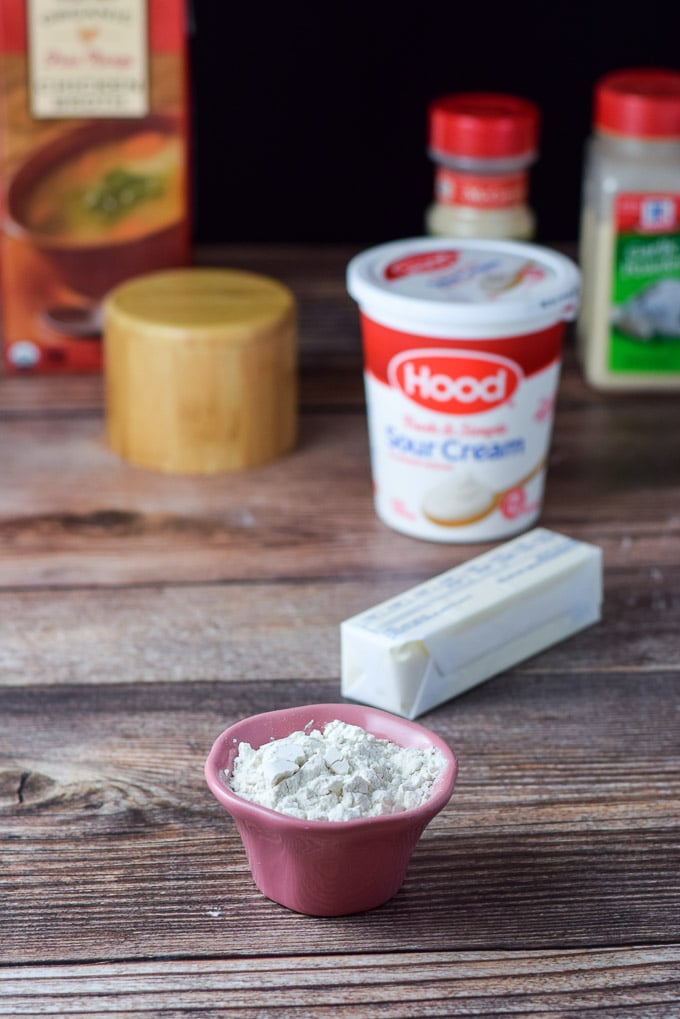 All the ingredients except for the cheese are pictured above.  We have  flour, butter, sour cream, chicken broth, garlic powder, onion powder and salt.
Heat a heavy saucepan on medium heat and melt 3 tablespoons of butter, making sure not to brown it.  Add 3 tablespoons of all purpose white flour and whisk for about 1 minute.  It should form a paste.
Next, add the chicken broth, salt, garlic and onion powder.  Whisk them all together until incorporated and smooth.  Continue to stand there and let it come to a boil, all the while whisking as it thickens up.  It takes around 5 minutes.
Here's one of the old ingredients photos.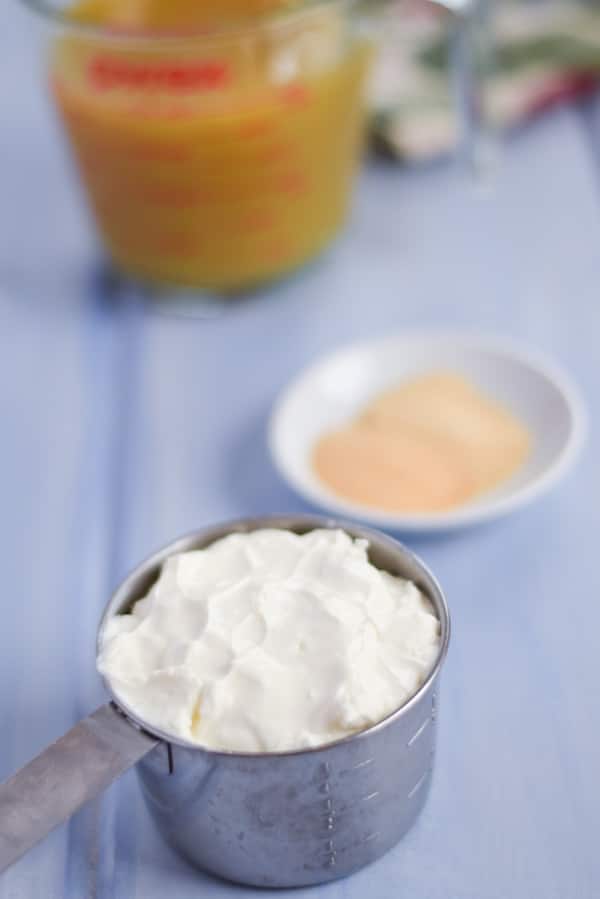 Will heat curdle sour cream?
Yes.  Once your base sauce has cooked for a few minutes and thickened, take it off the heat and let it cool for a minimum of 5 minutes.  No curdled sour cream in my enchilada sauce!  Once the liquid is cool, add the sour cream and stir until smooth.
How do I adjust the texture?
I admit I've been known to gild the lily, so to thicken the sauce and give it more flavor, sometimes I add 1/4 cup of shredded cheddar cheese and stir it into the sauce until it's melted.  You don't have to add cheese, of course, but I find it makes this sauce extra rich and delish!
On the flip side, if you feel the sauce is too thick when it's done, add more chicken broth to thin it. Sometimes I do, sometimes I don't, depending on what I'm using it for.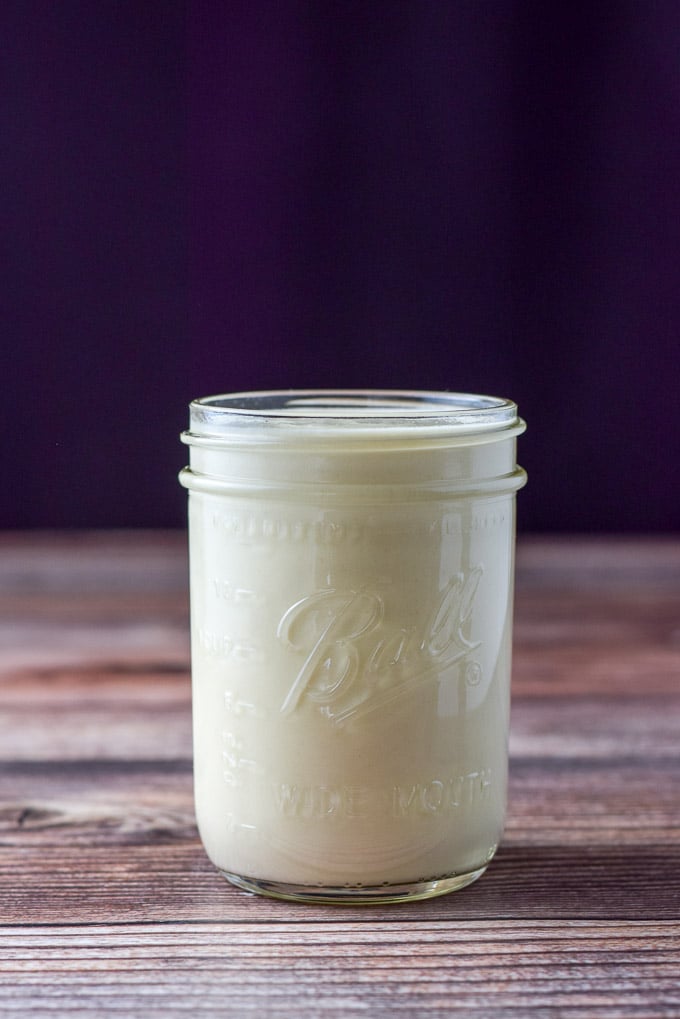 That is it!  See?  Easy.
I chose to top some chicken enchiladas with this yummy sauce.  I like topping shrimp enchiladas with this sour cream enchilada sauce too, but not today.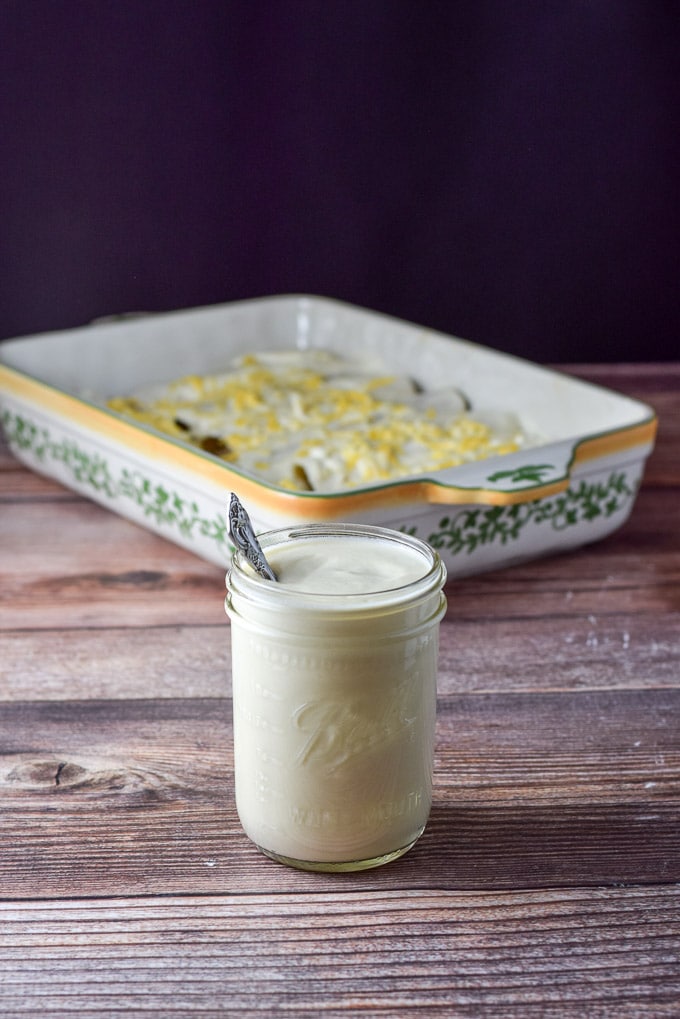 Let's get a closer view of the chicken enchiladas draped with this lovely sauce.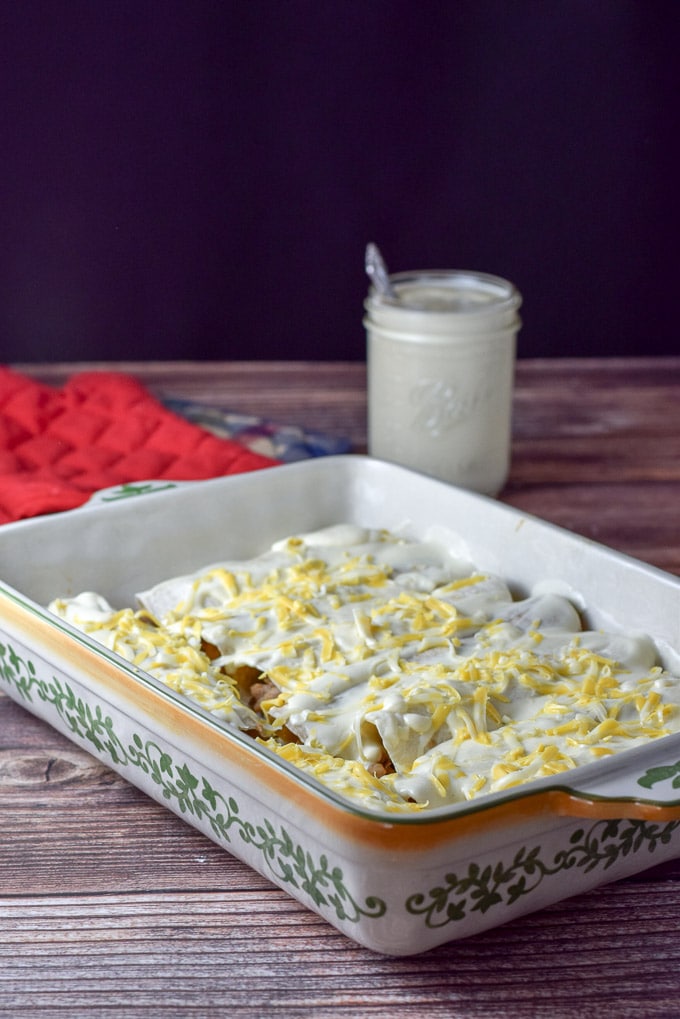 I hope you enjoyed this recipe.  Please feel free to leave me a comment and also you can Pin any photo to Pinterest and Yum the recipe to Yummly.
And as always, may all your dishes be delish!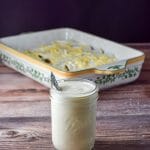 Sour Cream Enchilada Sauce
A delicious sour cream sauce to ladle on your enchiladas! It can even be used on veggies!
Keyword:
sour cream enchilada sauce
Ingredients
3

tablespoons

butter

3

tablespoons

white all purpose flour

2

cups

chicken broth

divided keep 1/2 cup to the side to thin out the sauce to your liking

1

teaspoon

garlic powder

1

teaspoon

onion powder

1/2

teaspoon

salt

1

cup

sour cream

1/4

cup

shredded cheddar cheese
Instructions
Heat a heavy sauce pan on medium heat

Add butter, melt but don't brown it

Add flour and whisk for 1 minute until thickened

Add chicken broth, garlic powder, onion powder and salt

Whisk until smooth

Let it come to a boil and whisk it as it thickens

Take off heat and let cool for 5 minutes

Add sour cream and stir it in

Put pan back on low heat

Add cheese and stir until melted

Add 1/2 cup or less of chicken broth to thin the sour cream sauce to your liking

Ladle on enchiladas or dish of your choice

Enjoy
Nutrition Facts
Sour Cream Enchilada Sauce
Amount Per Serving (4 tablespoons)
Calories 80
* Percent Daily Values are based on a 2000 calorie diet.