This blog has been compensated by the Bom Bom Liquor Brand. All opinions and words are mine alone. #DrinkBomBom  #fullybaked #shakeyourbombom @bombombrands #Sponsored
This skinny Jane martini recipe is so scrumptious you will be happy you found it.  It's smooth and tasty and will become your new favorite cocktail.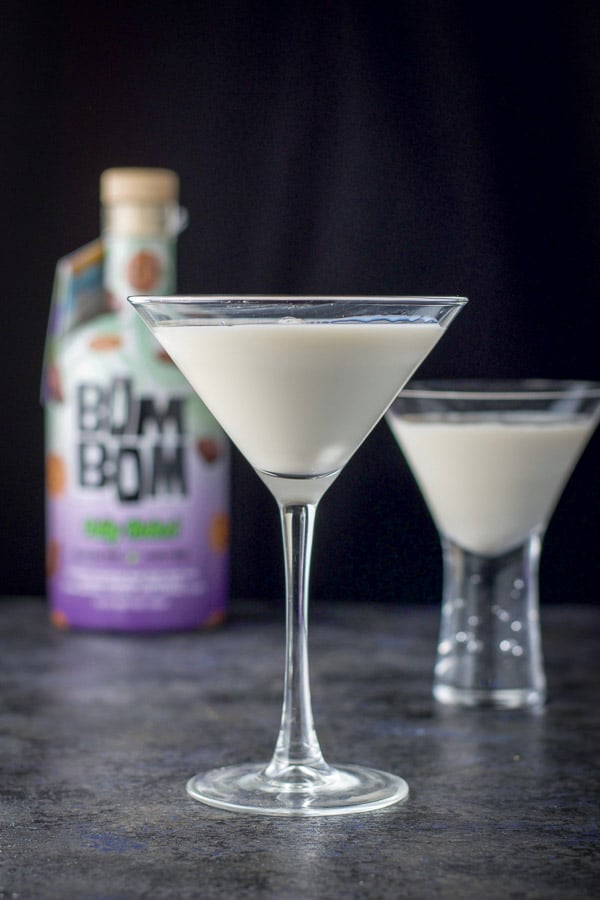 I was gifted a bottle of Fully Baked by the Bom Bom brand!  I have to say, I love their liqueurs. LOVE!  I made one of their established cocktail recipes because I wanted to taste how they intended the cocktail to taste.
Here is what I love about the Fully Baked flavor.  First of all, they made it with hemp milk and it is the first liqueur to be made with this delicious milk.  Second, it has Caribbean rum in it.  And thirdly, the taste is a cross between chocolate chip cookies and brownies.
Wow!  How could you not love it?
I wrote about the Bom Bom brand in another cocktail post featuring their Bomtini.  I also made a chocolate truffle recipe with the Fully Baked flavor!  So good!
WHAT MAKES THIS DELICIOUS BOM BOM FULLY BAKED LIQUEUR VEGAN?
It is vegan because they made it with hemp milk!  And… it's not only vegan, it's also gluten free and all natural!
WHAT ARE THE BOM BOM FULLY BAKED LIQUEUR'S INGREDIENTS?
Here is what it says on the bottle: "Premium Caribbean rum with hemp seed, natural brownie, cookie and other natural flavors, and caramel color."
WHAT DOES BOM BOM FULLY BAKED TASTE LIKE?
If you like cookies, you will love the taste of Bom Bom Fully Baked.  It is also reminiscent of a delicious melted ice cream flavor.  Visit Bom Bom's website to read more about the company's journey and to peruse their delightful liqueurs and recipes!
This delicious skinny Jane martini has only two ingredients so, it's also incredibly easy to make.
How to mix the skinny Jane martini
Here are the ingredients:  Fully baked from the Bom Bom Brand and vanilla vodka.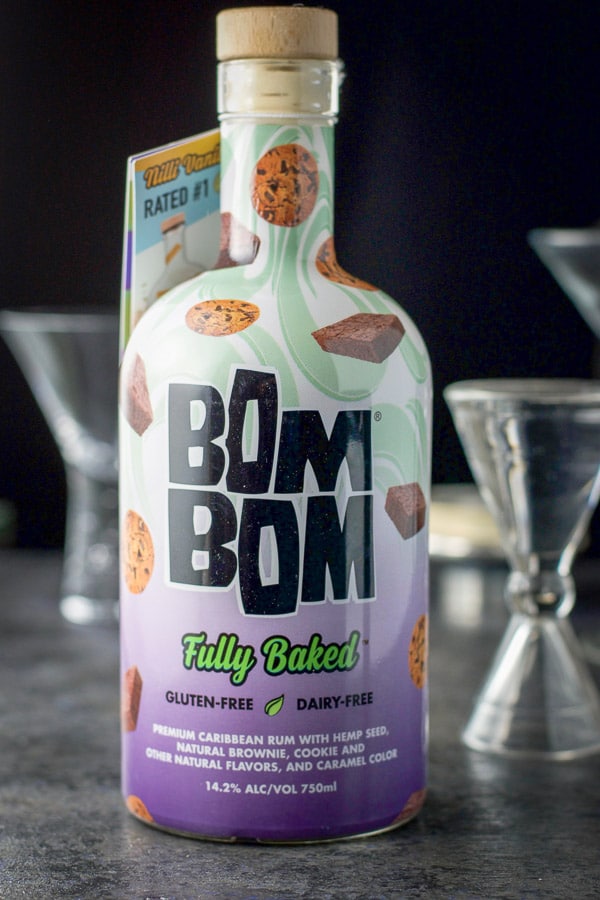 Fill a cocktail shaker halfway with ice and get two martini glasses.
Measure out 4 ounces of fully baked.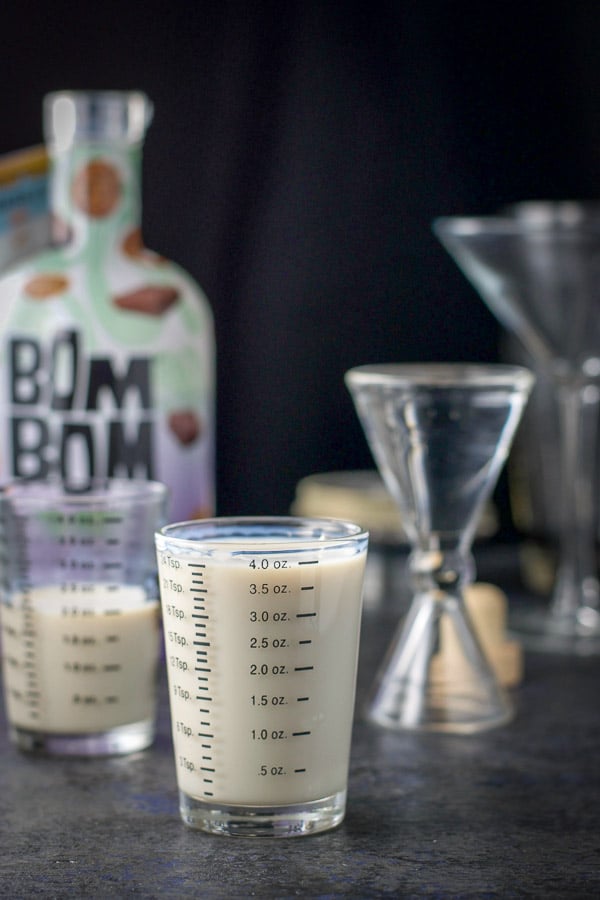 Pour into the cocktail shaker.
Measure out 2 ounces vanilla vodka.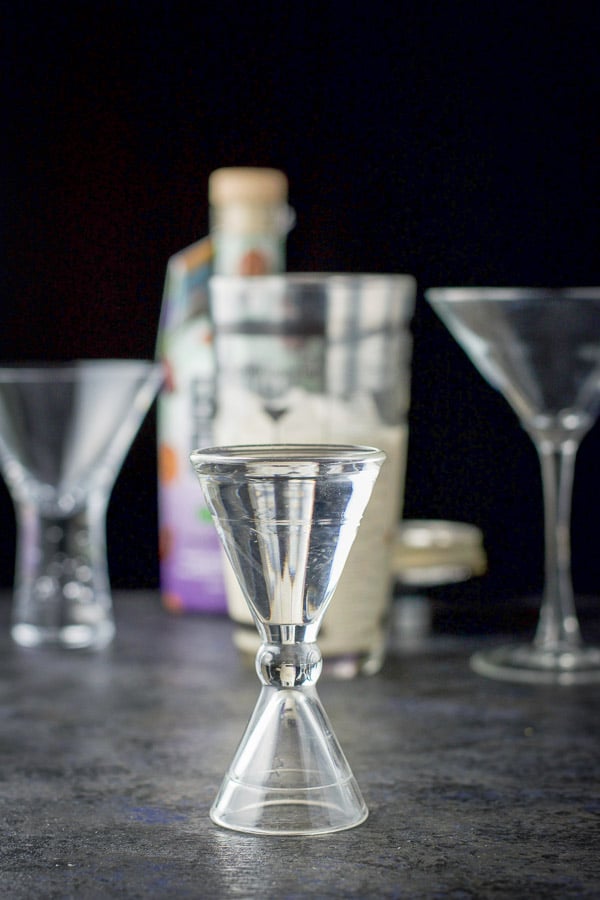 Pour into shaker.  Cap cocktail shaker and shake for twenty seconds and strain into the two martini glasses.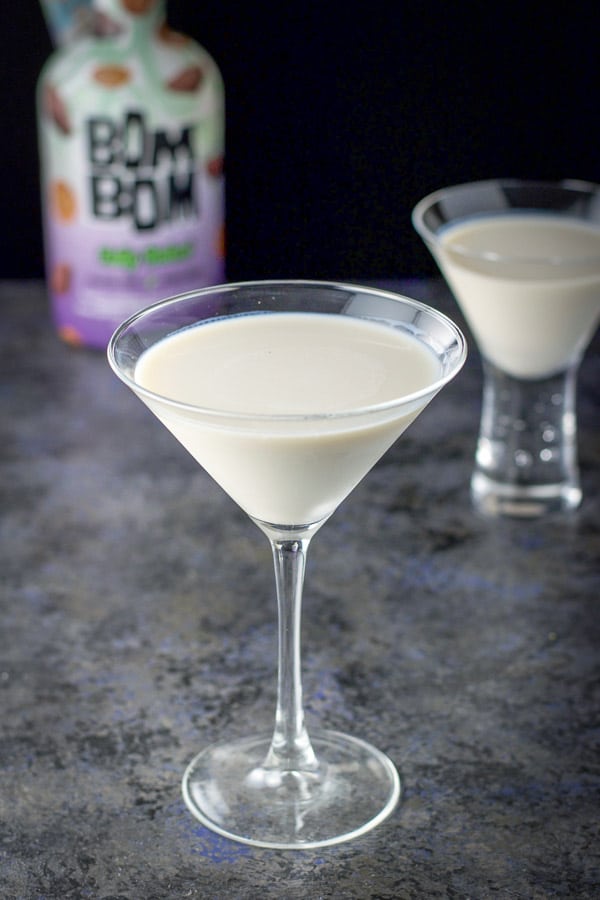 Sprinkle some crushed chocolate chip cookies on the skinny Jane martini.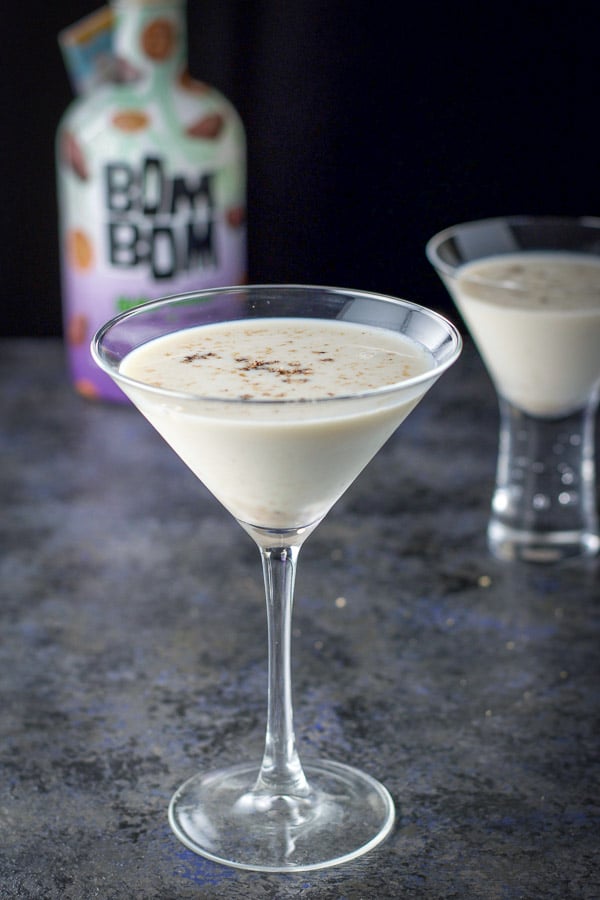 Let's look at a vertical view.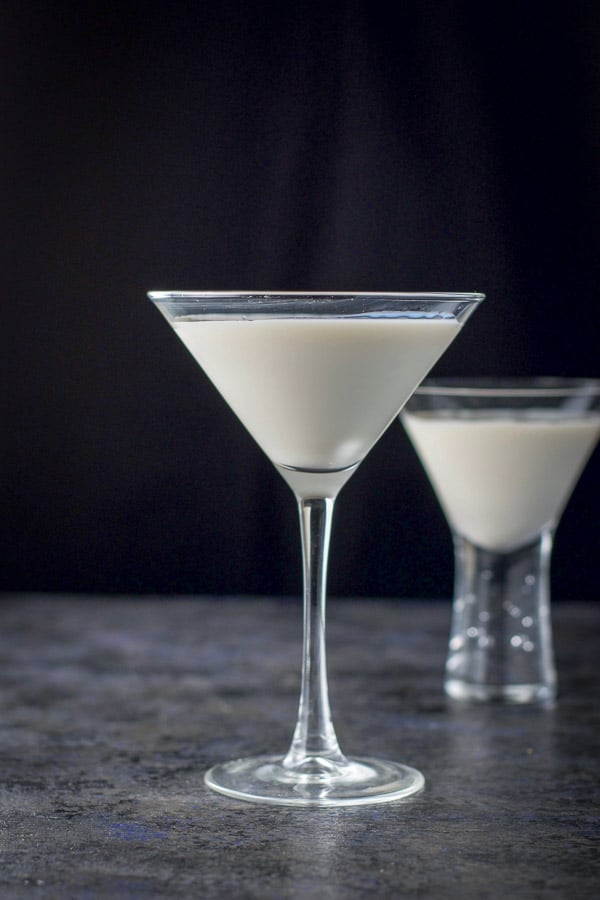 The skinny Jane martini is such a yummy cocktail that I bet when you taste it, you are going to love it!
I hope you enjoyed this recipe.
What is your favorite liqueur to drink?  Mine is Bom Bom brands cocomochanut, although this fully baked liqueur is certainly a close second.
And as always, may all your dishes be delish!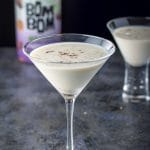 Skinny Jane Martini
Balanced and delicious! Imagine brownies, chocolate chip cookies mixed with vanilla and poured into a glass.
Keyword:
martini, skinny jane martini
Ingredients
4

ounces

fully baked liqueur

2

ounces

vanilla vodka
Garnish
crushed chocolate chip cookie
Instructions
Fill cocktail shaker halfway with ice and add the fully baked liqueur and vanilla vodka

Cap shaker and shake for 30 seconds and strain into glasses

Crumble chocolate chip cookies on the cocktails
Nutrition Facts
Skinny Jane Martini
Amount Per Serving (1 cocktail)
Calories 250
Calories from Fat 63
% Daily Value*
Total Fat 7g 11%
Total Carbohydrates 14g 5%
Protein 1g 2%
* Percent Daily Values are based on a 2000 calorie diet.