This is my ruby red grapefruit vodka ginger mojito cocktail recipe! Very yummy and super easy!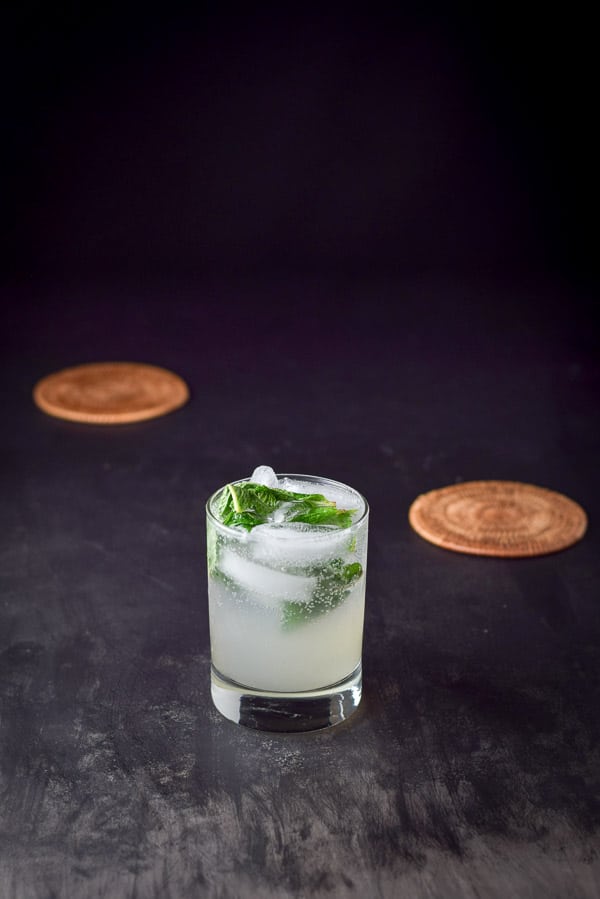 I had this vodka ginger mojito at our cousin's house. She made it because she'd enjoyed something similar at a function. I'm always adventurous when it comes to food and cocktails because not only do I like most things but I don't mind trying something and not liking it.
I can truly say there are only a few things I absolutely don't like and won't eat.
Banana bread – But you already know that from my About Me page!
Hot dogs – Blech!
Baked beans – I dislike sweet beans, but all other beans are okay in my book.
Brussel sprouts – Did you know there is a chemical in them that some people hate? I'm one of those peeps.
Turnip
That's pretty much it. Some other foods I'm ambivalent about, which means I don't actively seek out those edibles, but I would eat them if put in front of me.
I speak about one such ingredient in this post.
Drumroll please………..
And the ingredient is…………
Ginger.
I won't go into it again but when our cousin Pat said she was going to make this cocktail and told me what was in it, I thought, "oh-oh."
But, as I said, I'm adventurous so I agreed to drink it. I'm such a good guest. Wouldn't you agree?
As you can already guess, this is the cocktail Pat served.
All I can say is: I'm glad that I'm adventurous! It was so delicious that I ended up having two, which makes me a great guest.
On to the recipe.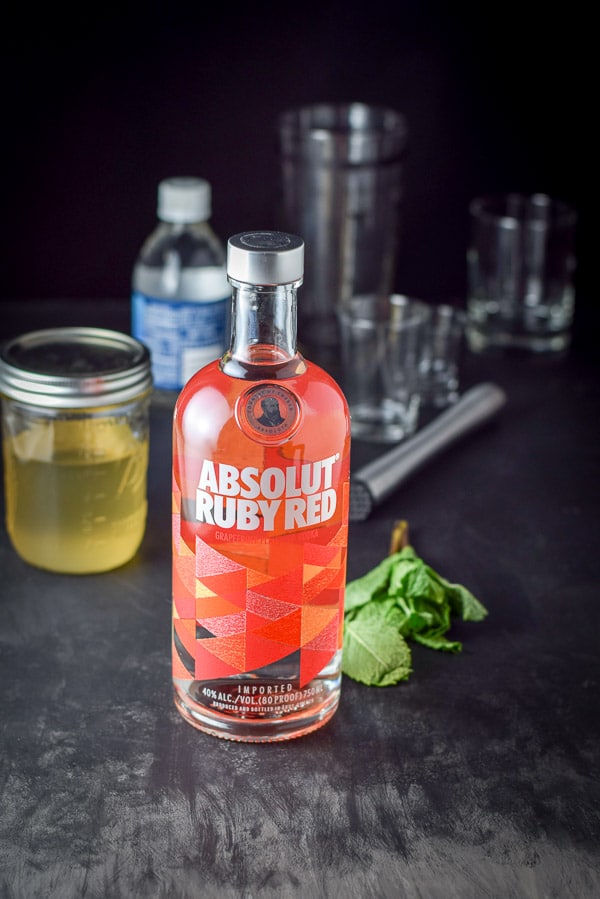 The ingredients for the ruby red grapefruit vodka ginger mojito cocktail and the mixing
I get out the ruby red grapefruit vodka. Years ago this vodka was my first foray into flavored vodka. I have lovely memories of it and am quite fond of it.
I also get out the ginger infused simple syrup, some mint, lime and club soda.
Let's begin
Out comes the shaker and the muddler. I add 6 mint leaves to the shaker. Next, I squeeze the lime and measure out 1 ounce of that precious juice. I also measure 1 1/2 ounces of ginger infused simple syrup.
(You can use up to 2 ounces of the simple syrup. It really depends on whether you like a sweeter ginger mojito.)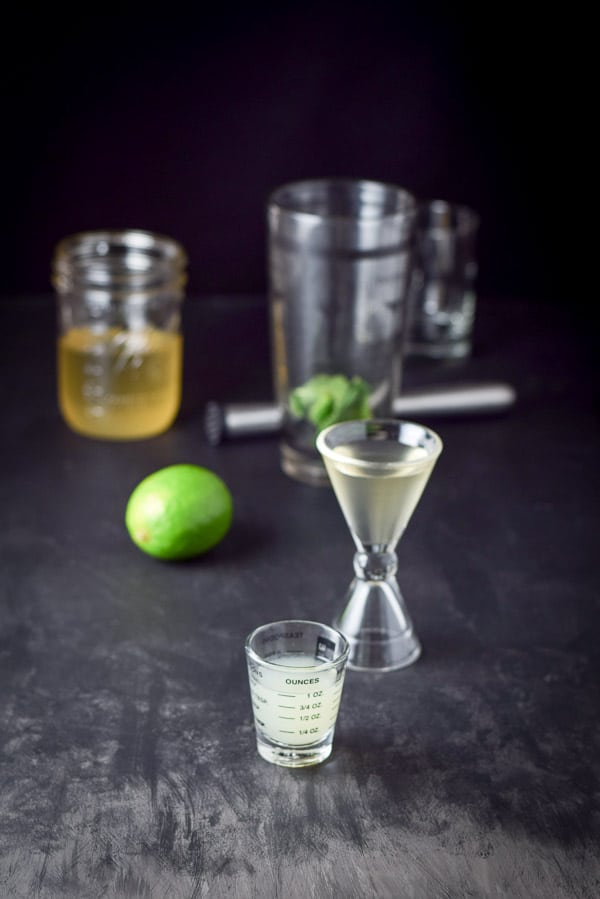 I pour them into the shaker, take my muddler and use it to squish the mint until it is nice and fragrant.
I grab my double old fashioned glass and fill it with ice.
Ruby Red is my friend
Time to measure out 2 ounces of ruby red vodka.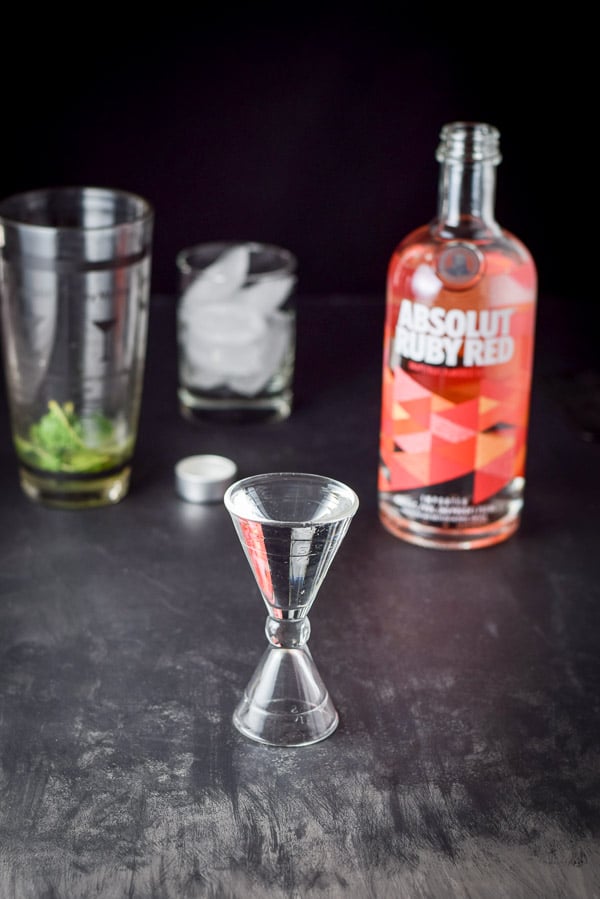 I pour it into the shaker, cap it and shake it at least 10 times.
Here's a photo of the shaker before I pour the ginger mojito over the ice.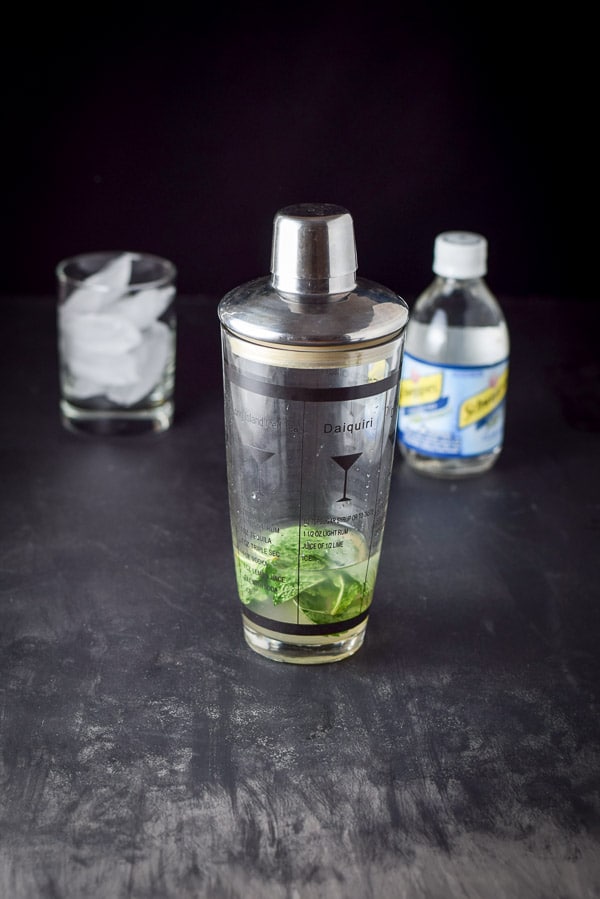 There is a little space at the top of the glass for the club soda.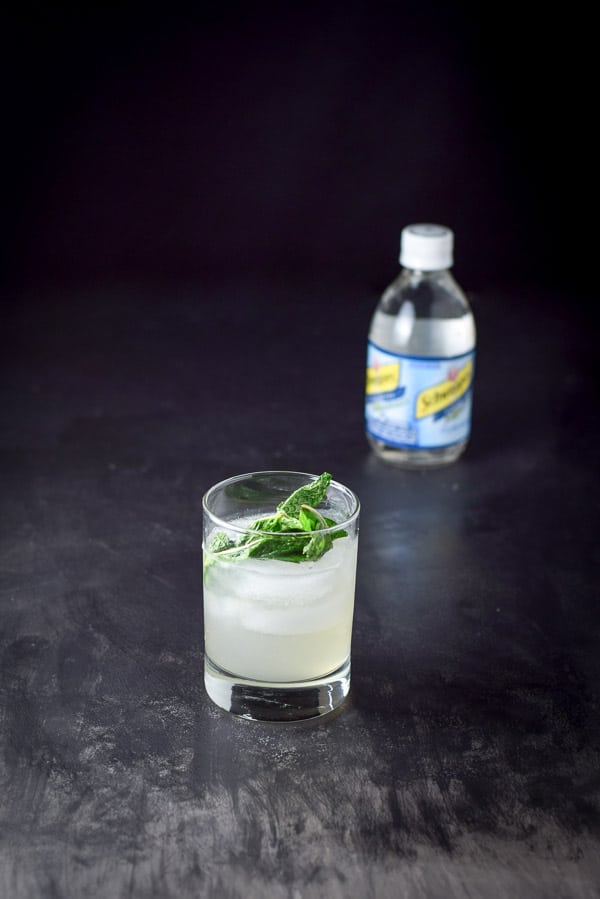 I uncap the club soda and fill up the glass.
Bottoms Up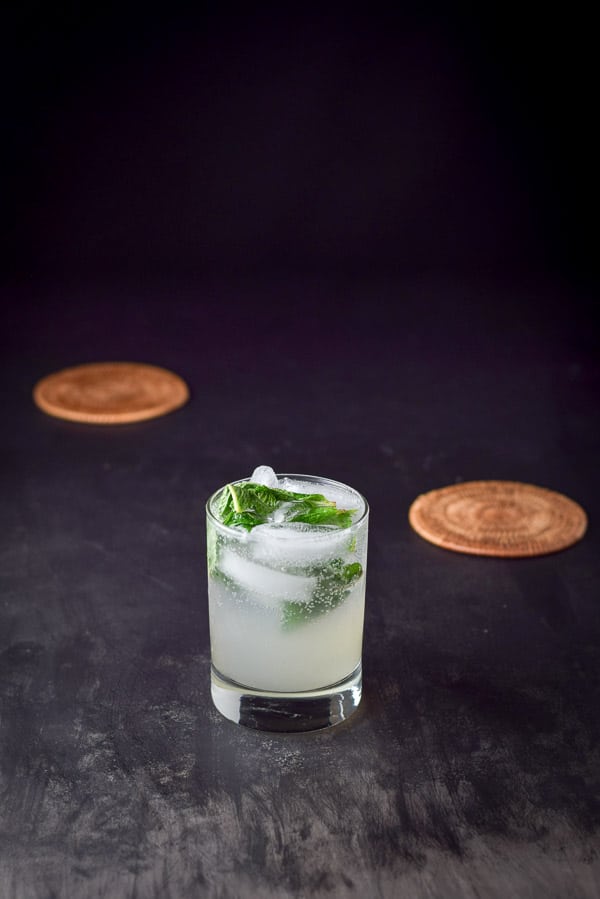 Yay!
One more photo and I'll be able to sample the cocktail!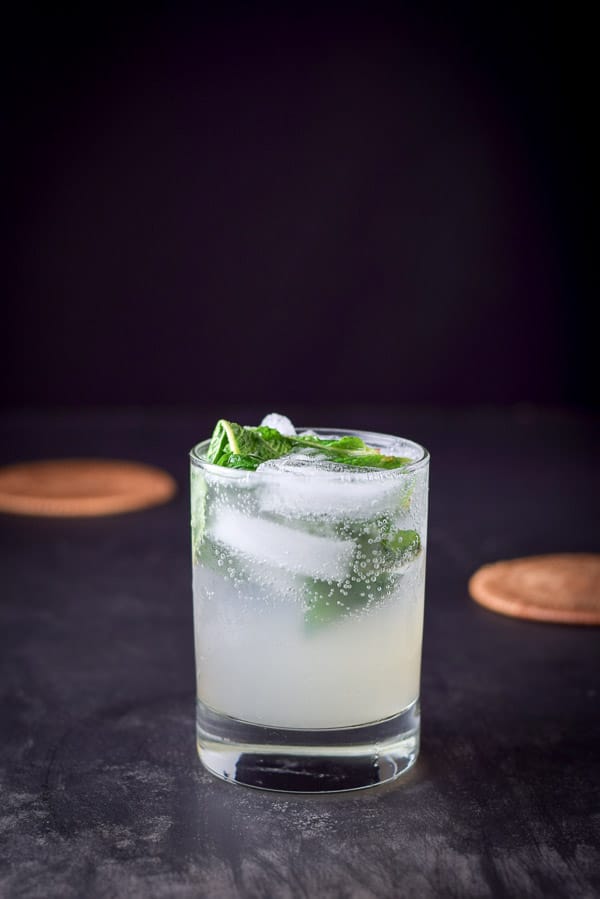 It's time to drink!
And so I do.
Yum.
I hope you enjoyed this recipe as much as Christopher and I enjoyed drinking it.
Please feel free to leave me a comment, Pin any photo to Pinterest and Yum the recipe to Yummly.
And as always, may all your dishes/drinks be delish.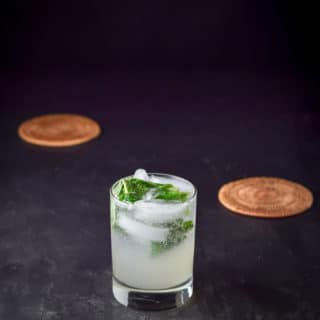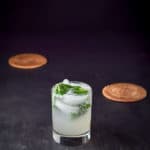 Ruby Red Grapefruit Vodka Ginger Mojito Cocktail
This tasty cocktail is a people pleaser!! Slightly ginger and extra delicious!
Keyword:
ruby red grapefruit mojito, vodka ginger mojito
Ingredients
6

mint leaves

1 1/2

ounces

ginger infused simple syrup

1

ounce

lime juice

2

ounces

ruby red vodka

Club soda
Instructions
Place mint, ginger simple syrup and lime juice in shaker

Take muddler and muddle everything in the shaker until you can smell the mint

Add vodka, cap shaker and shake 10 times

Pour contents in the glass

Pour club soda to the top of the glass

Lift glass

Sip

Smile

Enjoy
Recipe Notes
You can make the ginger infused simple syrup at least an hour before you make the cocktail because it needs to cool.
Nutrition Facts
Ruby Red Grapefruit Vodka Ginger Mojito Cocktail
Amount Per Serving (8 ounces)
Calories 256
% Daily Value*
Sodium 27mg 1%
Total Carbohydrates 34g 11%
* Percent Daily Values are based on a 2000 calorie diet.