This will not be a recipe post, but a post on why you should join Yummly.
Notice the Yum button right under my "Why You Should Join Yummly" title.  I'll mention it later but I wanted you to see it while you were up here at the top of this page.
I'm excited about Yummly.  It is a great site to check out recipes.  I love it because it is so easy to use and it is dedicated to recipes.  Yup, that's all they have, recipes, recipes and more recipes! Which is fun.  I love perusing recipes.  Don't you?
Have I said recipes enough yet?  I think not!
We know that there are other sites where we can find recipes, but most are not dedicated to just recipes like Yummly is.
This is what it looks like: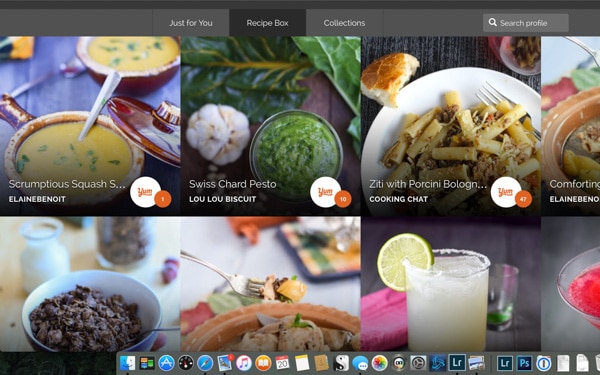 This is not a sponsored post so I am not getting paid anything if you join.  I am looking to get Dishes Delish approved as a publisher and once it is, I will hopefully get more exposure for my blog and recipes.  (There's that word again!)
So, I'm letting you all know that it is a great site to go to and peruse for your next meal inspiration!  I use it myself.  Frequently.  Can you say, 'addicted'?  🙂
All you have to do is sign up, which is painless and easy.  If you don't want to sign up with the below options, you can sign up with your email.  See?  Quick and painless!
Website info: www.yummly.com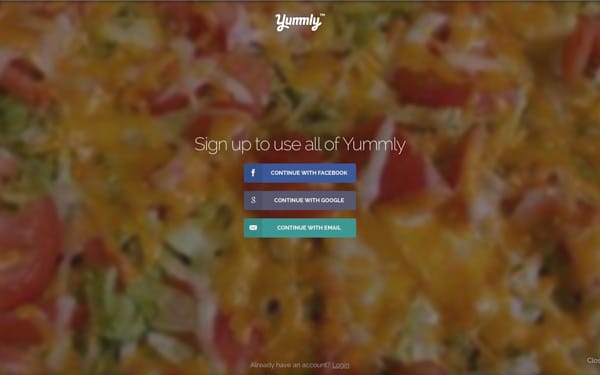 Then, what happens is either you can browse recipes directly on the site or if you see a recipe on the Internet that you love and that site has a Yum button, you can click on it and the recipe will go into your Yummly recipe box. Once it is added, you can categorize that recipe and any others you have in your recipe box for quick and easy access when you need them.
You can also download a Yummly Bookmarklet which will add a Yum button in the bookmark section of your browser. This button will allow you to Yum recipes from sites that don't offer their own Yum button.  Hooray!!  It's so convenient for easy and frequent Yumming.  (If that's not already a word, you heard it hear first!)
See an example of the Bookmarklet below.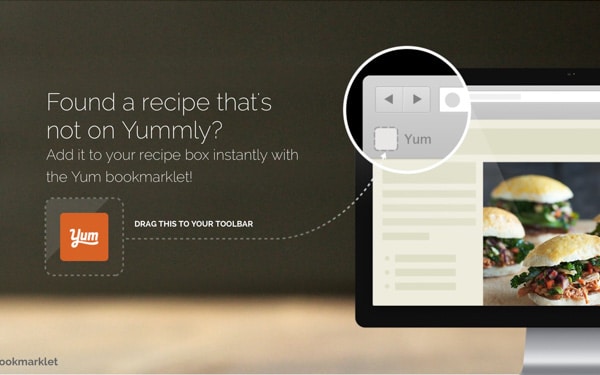 My site has the Yum button, as you saw above.  I have added it to make it easy for everyone to Yum any of my recipes they really like. You'll see it at the top of all of my posts.  Please, feel free to use it anytime.  Don't forget to check Yummly out.
If you love recipes, you won't be disappointed.
And as always, may all your dishes be delish!
xo,
Elaine