These tasty baked chicken wings are crowd pleasing, easy to make and delicious to eat!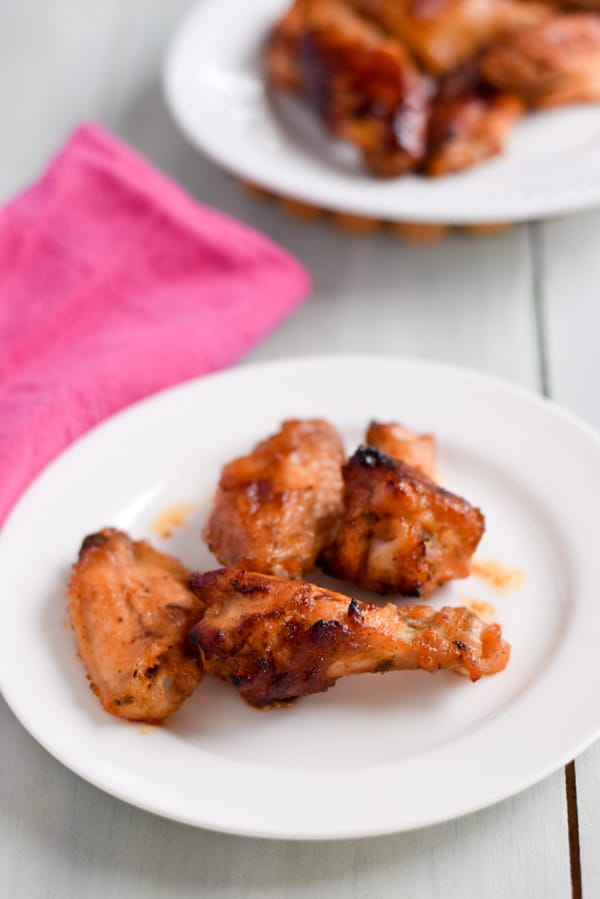 My sister Robyn caters functions on the side. People love her cooking, me included, and this is her recipe. Sort of. I changed some things because I can't help myself.
Her recipe calls for Russian dressing and French onion soup mix, but lil' Lainey had other ideas. I made my own version of what I thought went in the dressing and soup mix. So, she will read my recipe and gasp because of the changes. But then she'll probably shake her head with a smile on her face.
I'm a pixie. I can't wait for her to figure it out.
My wings taste a little different from hers, but not a lot.
On to the baked chicken wings recipe
I preheat the oven to 375 degrees Fahrenheit. (I can finally spell Fahrenheit right. It just isn't very phonetic, is it?)
The Ingredients
Mayonnaise, horseradish, ketchup, Worcestershire sauce, dried parsley, dried onion flakes, onion powder, garlic powder and some pepper. And for the sweetness of the wings, apricot jam.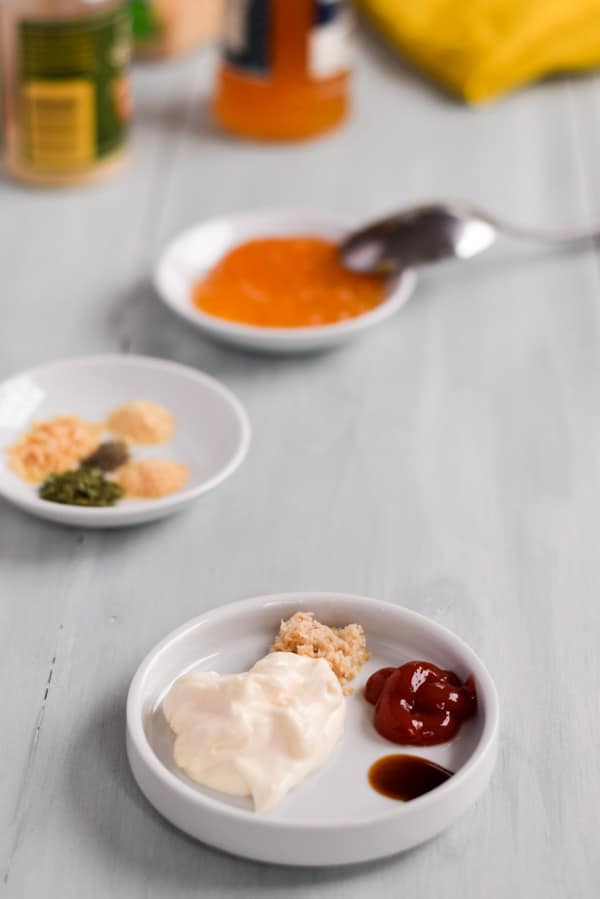 Another thing I should mention is when Robyn makes this delish appetizer, she makes it for HORDES of people. Two huge pans holding 20 pounds of chicken wings. Can I get a YIKES!?
I used 1.35 pounds of chicken wings, which is so funny to me. I wouldn't know how to cook 20 pounds of anything. I'd just stand there blinking, looking befuddled.
Back to the recipe.
I take out the chicken wings.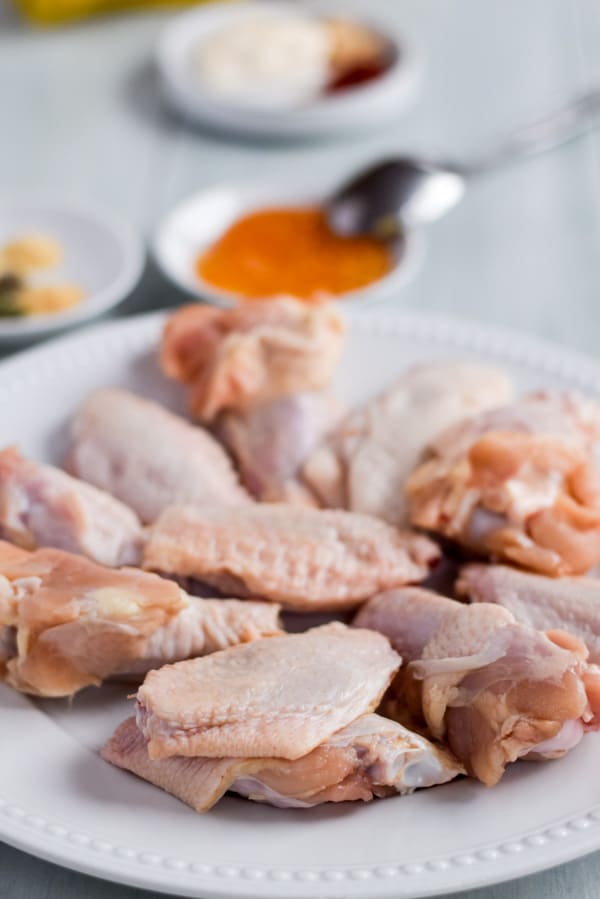 I put the wings in a large mixing bowl and then I dump all the ingredients on top of them.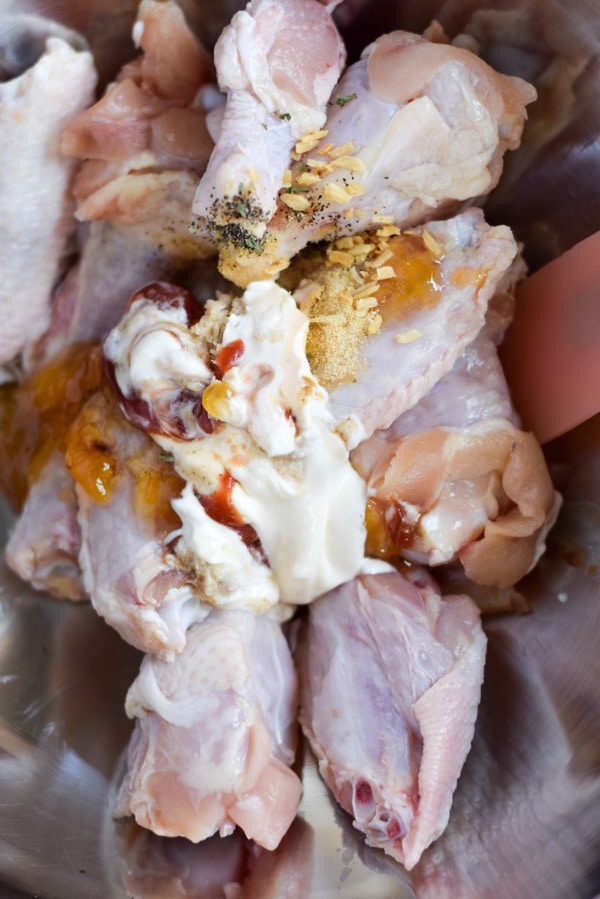 I take my trusty rubber spatula and mix it all together, coating the chicken wings with all that ooey-gooey goodness.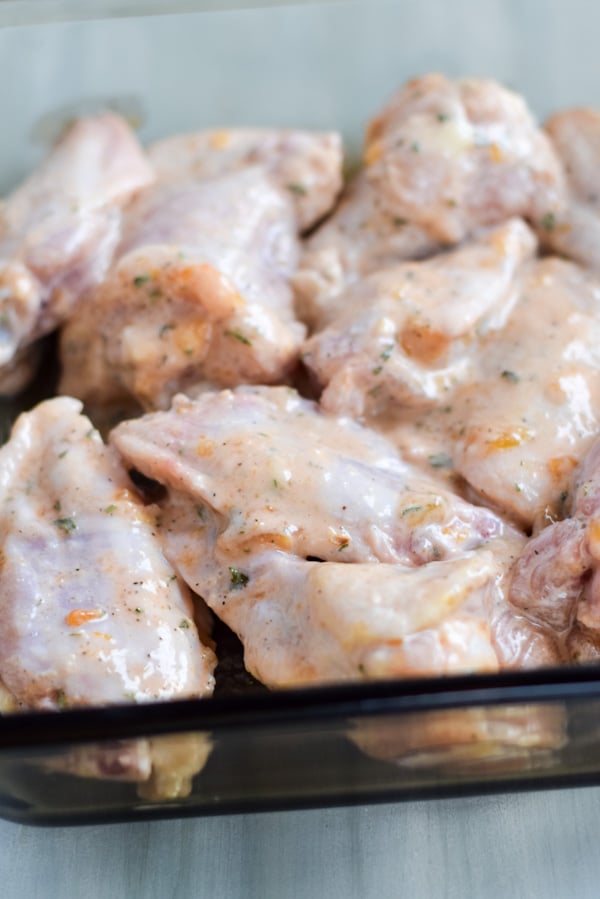 Into a baking dish they go. I used an 8 x 8 inch square dish. You want the wings to be touching each other and not spread out too much.
Next, I pop them in the oven uncovered and cook them for 1 hour. I stir them a few times while they bake.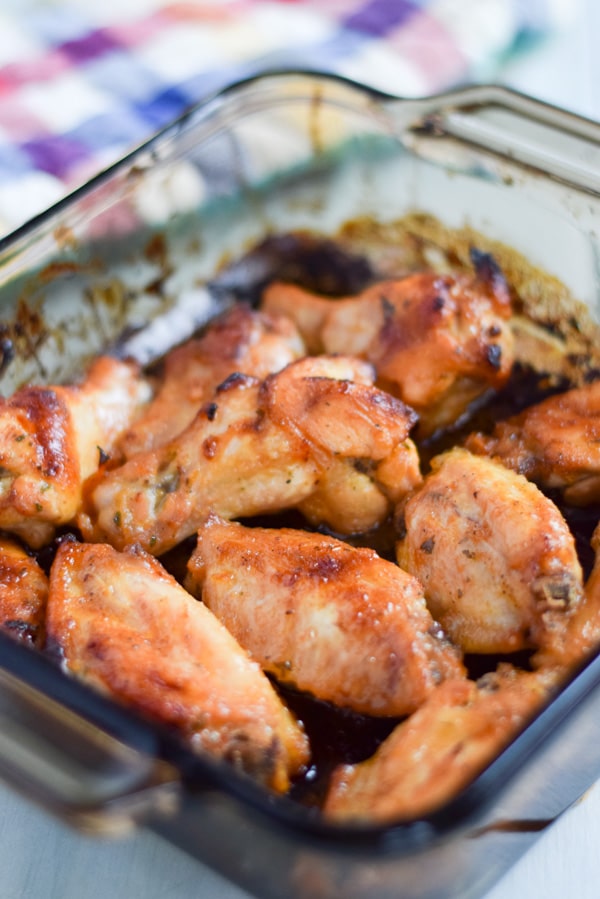 Mmm!
Fresh out of the oven and ready to be consumed by Christopher and myself. When I make these wings, I sometimes will broil them for a few minutes when they are done baking if I don't think they are crispy enough, but these were perfect!
All that is left, is to grab our plates and dig in!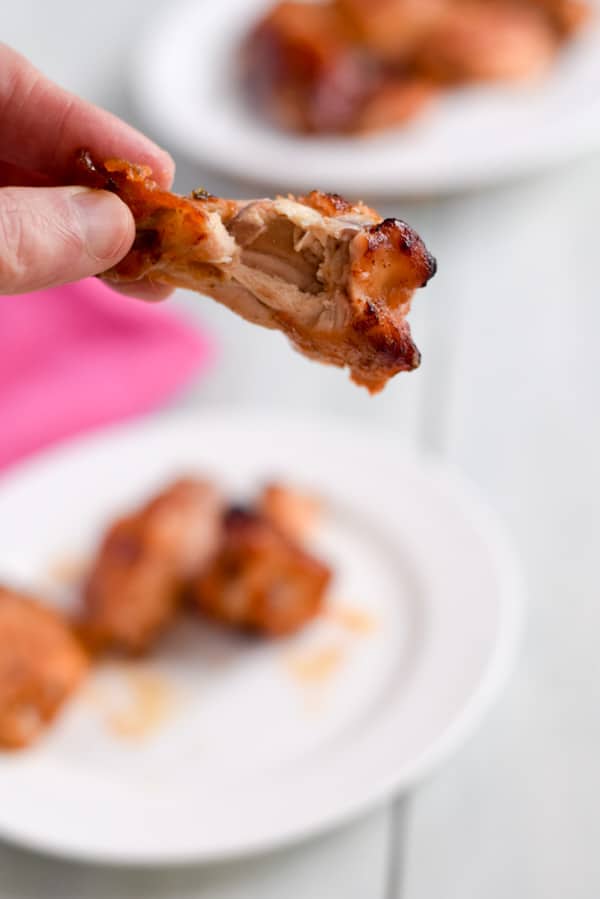 Moist and delish! Just how I like them.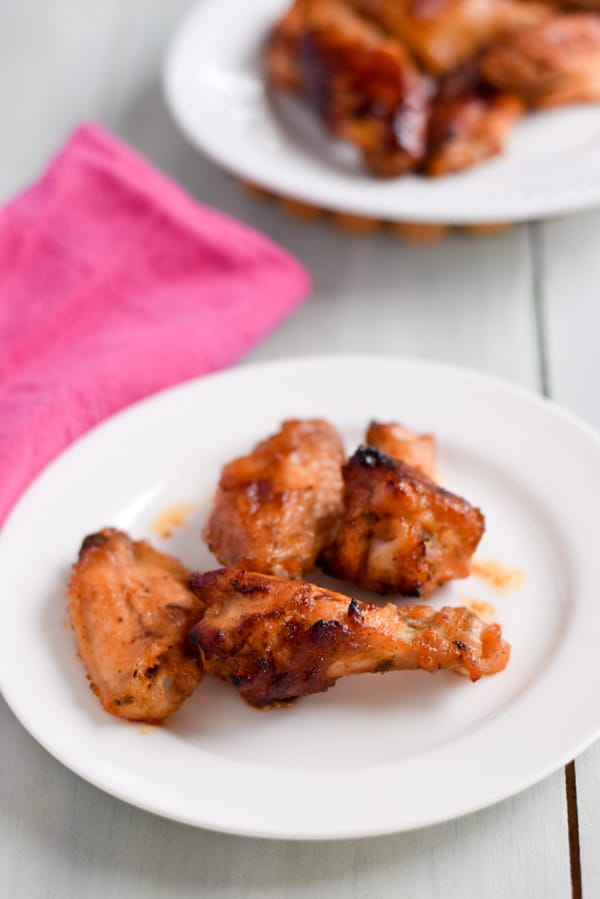 I hope you enjoyed this recipe. Please leave me a comment to tell me what you think. Also feel free to Pin to Pinterest or Yum the recipe to Yummly!
And as always, may all your dishes be delish!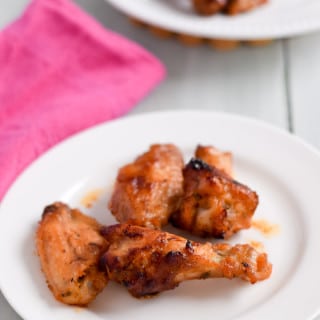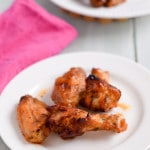 Crowd Pleasing Tasty Baked Chicken Wings
These chicken wings can be an appetizer or as the main dish! They are easy and super delicious! Throw the leftovers into your lunch.
Ingredients
1

pound

chicken wings

3

tablespoons

mayonnaise

1

teaspoon

horseradish

2

teaspoons

ketchup

4 - 6

drops

Worcestershire sauce

1

tablespoon

onion flakes

1

teaspoon

onion powder

1

teaspoon

garlic powder

1

tablespoon

dried parsley

1/4

teaspoon

pepper

3

tablespoons

apricot jam

or more if you like sweeter
Instructions
Preheat oven 375 degrees F

Place chicken wings in a large mixing bowl

Add all the other ingredients on top of the wings

Mix until all the chicken is coated

Place in baking dish, making sure the wings are touching each other

Bake for 1 hour, stirring a few times during cooking time

Plate wings

Drool

Chomp

High five hubby

Enjoy
Nutrition Facts
Crowd Pleasing Tasty Baked Chicken Wings
Amount Per Serving (4 wings)
Calories 140
Calories from Fat 18
% Daily Value*
Fat 2g3%
Cholesterol 8mg3%
Sodium 24mg1%
Potassium 24mg1%
Carbohydrates 2g1%
Protein 1g2%
Vitamin A 20IU0%
Vitamin C 0.6mg1%
Calcium 3mg0%
Iron 0.1mg1%
* Percent Daily Values are based on a 2000 calorie diet.